How You Can Join the Fight against Oral Cancer
by

Mai-Ly Duong, DMD, MPH, MAEd, FAGD

Oct 5, 2017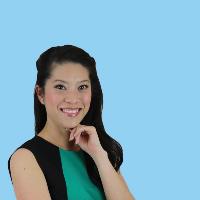 Did you know that oral cancer is also known as a silent killer? It is called this because it silently invades the body during its early stages. Symptoms of oral, head and neck cancer such as pain are not usually obvious until the late stages, when it is often too late for conservative treatment approaches.
As dental health professionals, we have a great opportunity and responsibility to play an active role in educating our patients about oral cancer prevention, as well as detecting oral and pharyngeal cancer. We must see ourselves as the provider of choice for detecting oral and pharyngeal cancer because we see each patient at least twice or more times a year, and we are more knowledgeable about the oral cavity than most primary care physicians. The oral cavity is our battleground.
How do we embrace this role of great power and responsibility? Here are four ways you can join the fight against oral cancer:
Make a commitment to perform a routine oral, head and neck cancer screening exam on each patient you treat.

The current American Dental Association guideline (according to the May 2010 Journal of the American Dental Association article, "Evidence-Based Clinical Recommendations Regarding Screening for Oral Squamous Cell Carcinomas") and the Oral Cancer Foundation recommends that screening by means of visual and tactile examination may result in detection of oral cancer at early stages of development; these sources also report that there is insufficient evidence that commercially available fluorescent devices benefit or enhance the detection of oral cancer.

Each time a patient reports to your office for care, you have an opportunity to perform a quick but thorough visual and tactile examination to identify any abnormalities. While a recommended frequency interval has not been established, many dental health care professionals anecdotally recommend that oral cancer screenings should be done at each hygiene visit and each new patient visit.

Host an oral cancer prevention and screening event.

This event can be as little or as big as you'd like. It can take place at your office or clinic, or you can partner with a local drug store to perform free screenings in the store or in the parking lot. It can take place during National Oral Cancer Awareness Month in April or during any time of year that is convenient for you.

You can even seek out financial support from the AGD Foundation to implement projects within your community. I received a $5,000 grant from the foundation in 2016 to create an oral cancer education program, consisting of creating 12 6-foot educational banners. The grant also provided funds to implement four oral cancer prevention and screening events that targeted teenagers in underserved areas.

An oral cancer screening event is a great opportunity to give back to your community and can empower your dental team to be educated about the risk factors of oral cancer. They can become valuable players in raising awareness with patients within the office, as well as within their personal communities and families. Organizing an oral cancer screening event is also a great way to market your practice!

Volunteer at a local support group to help educate those who are being affected by the disease.

There are support groups for people affected by cancer in most communities. A simple internet search can help you identify any groups that focus on oral cancer in your area. I volunteer with local chapters of the Support for People with Oral, Head and Neck Cancer, which is a national nonprofit organization that helps develop programs to provide psychosocial support to people and families who are affected by oral, head and neck cancer. They are always eager to receive advice or information about their oral health before, during and after cancer treatment. I simply attend their meetings and serve as a friend who offers professional oral health advice to their questions.

Volunteer with your state or local oral cancer awareness service project such as a walk or run.
There are more than 20 U.S. states that have partnered with the Oral Cancer Foundation to organize awareness events. Volunteers come together to plan events such as walks, fun runs and other events like galas. Planning an event is a lot of work, so these groups always need volunteers. The Oral Cancer Foundation can connect you with event leaders in your state. If your state doesn't have any events, start one in your area.

A group of local dental professionals and students came together and started our Arizona event in 2009. It is now a 5K walk around the Phoenix Zoo, but it's been a 5K Fun Run, as well as a jazz concert previously. We started with 30 volunteers, and our event reached 50 people in the community. This year, we had more than 80 volunteers and reached more than 800 people participate!
Educate Your Patients
Each opportunity I get to perform an oral cancer screening, I use the time that I am examining to educate my patients about the purpose of an oral cancer screening and the risk factors of oral cancer. Here are some talking points to educate your patients while you perform the screening:
Early detection is the most influential procedure to control oral cancer. This is why an annual oral cancer screening is so important.
Major risk factors for oral, head and neck cancers in the United States are tobacco and alcohol use, according to the Oral Cancer Foundation. This means any use of tobacco and alcohol increases your risk for oral cancer.
The leading cause of oropharyngeal cancer is from the human papillomavirus (HPV). A total of 80 percent of Americans are expected to have HPV infections in their lifetime, and 99 percent of Americans are expected to clear these infections. This means that you could be someone who has never used tobacco or alcohol and still become affected by oral, head or neck cancer, according to the Oral Cancer Foundation.
HPV vaccination is the No. 1 strategy to prevent HPV-related oropharyngeal cancers for both boys and girls. Patients between the ages of 9–26 should consider being vaccinated, the American Cancer Society reports.
Major organs such as the heart, brain and kidneys are negatively influenced by the exposure of tobacco, nicotine and smoke such as coronary heart disease, bladder cancer and chronic obstructive pulmonary disease, the American Cancer Society says. This is why, while you're performing an oral cancer screening, you should ask your patients about their past and current use of tobacco and/or alcohol. Educate your patients about the different forms of tobacco that can negatively affect their health and the benefits of cessation.
Cancer is simply an ugly word. It changes lives. It changes families. It changes communities. We have a great opportunity to help others, help families and help communities. So why wouldn't we? Are you in?
Mai-Ly Duong, DMD, MPH, MAEd, FAGD, is based in Gilbert, Arizona. She was the 2016 recipient of an AGD Foundation Grant and is Arizona chair of the Oral Cancer Foundation. She serves as assistant professor at the Arizona School of Dentistry & Oral Health and works in private practice. To comment on this article, email impact@agd.org.