Stay Connected to AGD and Other AGD Members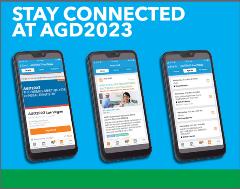 Download the AGD app from the App Store or Google Play to connect with all that AGD has to offer, including important information and coverage about AGD2023. Enable push notifications to find out about special offers and events in real time!
More information is available on AGD2023 resources in the app.