U.S. Drug Enforcement Administration (DEA)
Medication Access and Training Expansion (MATE) Requirements
Starting in 2023, a new law requires dentists to complete eight hours of safe prescribing training before renewing or receiving a Drug Enforcement Administration (DEA) license. Training does not need to be continuous and can be done in a variety of settings, including virtually.

All DEA-registered prescribers (Schedule II, III, IV and/or V) must comply with this new training effective June 27, 2023. New applications and renewals must comply; however, exempted from this requirement are new dentists who are less than five years out of dental school.
PACE-approved programs are not considered authorized providers of this eight hours of safe prescribing training required for renewing or receiving a DEA license. AGD is working diligently on a resolution.
---
AVAILABLE TRAINING
Training is only available through organizations listed in the federal statute. AGD has reached out to CE providers that meet the statute requirement by approval through CCEPR or ACCME, in order to ensure AGD members have access to required training and options.
AGD has identified the following organizations and content available for AGD members:
Contact your local AGD constituent for programs and resources addressing required training options.
Check the CE Directory and search for programs your state or region is offering.
Advancing Knowledge in Healthcare (AKH)

AKH's Substance Use Disorder Accredited Education is designed to meet the educational requirements as outlined in the MATE Act. Four (4) individual, accredited CE activities are available. These text-based monographs can be purchased individually or as a 4-activity package (a $30 savings).

Use the coupon code "AGD" to identify yourself as an AGD member when registering for an activity or bundle.

American Dental Society of Anesthesiology (ADSA)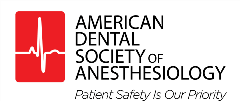 ADSA offers one On-Demand course for no charge and issues 8 CE credits. This module is video content. Course objectives are to:
Recognize the importance of federal strategies centered on opioid prescribing regulations and apply it to practicing dentistry.
Improve understanding of effectiveness of non-opioid treatments for pain.
Identify the relative effectiveness and side effects of common pain medications.
Identify the main mechanisms of pain and their impact on acute and chronic pain.
Improve ability to screen, assess, and treat patients with substance use disorders.
Follow an evidence-based protocol for starting patients on opioid analgesic therapy.