Meet Regional Director Dr. Sarah Hyams
by

AGD Constituent Services Representative

Jan 10, 2019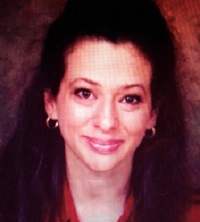 Sarah Hyams, DMD, was recently elected regional director of Region 15/16 at the AGD 2018 Annual Meeting held Nov. 2-4, 2018. Her constituency includes the eastern provinces of Canada: Ontario, Québec and the Maritimes. She has served as co-chair of continuing education for Québec AGD since June 2016 and has also worked in conjunction with the executive committee of the Ontario AGD. Hyams was motivated to volunteer as a leader to assist her local chapter in offering more continuing education (CE) courses. She has been a member of AGD since 2009.
As regional director, Hyams hopes to assist other local AGD leaders in recruiting more speakers who offer quality CE in order to grow the membership base. She would encourage other members of AGD to become proactive as leaders since it is an excellent professional networking opportunity, and it gives members the chance to become advocates for their profession.
Hyams obtained her DMD in 2004 from the Université de Montréal after completing a BSc in microbiology and immunology and an MSc in dental sciences at McGill University. She practices general dentistry in the Montreal region. In her spare time, she enjoys dabbling in various hobbies. She has served on the executive committee of the McGill Toastmasters Club as VP of public relations and co-VP of membership. She is currently a member of the Beyond Words Advanced Toastmasters Club. She plays violin and mandolin, and she enjoys participating in creative arts such as writing and sculpture.