Member Spotlight: Reaching for the Power Within: Dr. Finley's Journey From Middle School Dropout to Dentist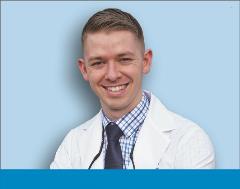 Trent E. Finley, DDS, didn't follow a traditional path to dentistry. He overcame numerous obstacles from a young age and still found a path to success. He shared with AGD Impact how he's used the challenges he's overcome to inspire success for the future.

Coming from a financially unstable home with two working parents and growing up as the middle child, overshadowed by both my older and younger brothers, I had a hard time finding myself. I wandered into strange paths as a kid. After my 11th birthday, I began to dabble in experiences that I felt were normal for an upcoming teenager. From drugs and alcohol to gangs and guns, I was setting myself up for a life of destruction.

It wasn't until the age of 15 that I started to realize I was on a rocky path. My parents' divorce around this time woke me up. The divorce caused a wave of unfortunate events, including moving across three states to more than 10 different houses with my mom and little brother in a two-year period because we were unable to pay rent. This financial instability and frequent relocating made it difficult to concentrate on schooling. At 16, having failed to complete eighth grade for the second time due to a sudden move to California, I was forced to drop out of school.

Soon after, we returned to New Mexico, where I began my path of self-reliance. I knew that I was tired of the life I was living and that I needed to change. I decided to get my GED and go on a church service mission to the northern states of Honduras. I spent two years away from my family and friends, focusing my efforts entirely on helping people with their religious convictions and serving the needy. This mission was monumental in creating a positive environment for me and a mindset of success. In Honduras, I developed a passion for dentistry while serving as translator for a medical brigade. Watching the dentists selflessly serve and give new smiles to the people I had grown to love brought me a path to a new life: a life of dentistry.

At the end of my mission, a Utah family heard I was unable to afford to come back to the United States and wanted to help. The family also made it possible for me to prepare for the ACT in two short months and obtain admittance into Brigham Young University-Idaho. After just six months of attending, I met a girl who believed in me and whom I admired deeply. We married four months later.

I finally made it to dental school, but my path of challenges was not over. With three kids of my own, I spent my days juggling studies, family and church duties. I was learning, passing exams and making it from one class to the next while also participating and serving in multiple leadership roles — it all seemed impossible and overwhelming. Yet, after all that I had been through, I made it.

Whether we have been through the negative effects of divorced parents, experienced financial hardships or been through years of tremendous setbacks, we all can overcome the challenges of our past and start a path of success. I believe there are three main principles to accomplish this.
Let your past become a strength. When talking to my older brother on the phone after an interview at an advanced education in general dentistry residency program, I mentioned that I felt inadequate compared to many of the other applicants because of their vastly different upbringings and traditional lifestyles. His response caused me to refocus my vision: "Stop looking at your past as a crutch. Use your experience as a strength. You have been through things many have never and will never go through. You have conquered many challenges. Embrace them, and use them to prove to yourself and to others that nothing is impossible."

Ever since that day, I have become more and more comfortable with embracing my unique upbringing to inspire others. Life is not easy. Going through the first few years of starting my career as a dentist has been anything but natural and comfortable. But when we look back at our lives during trying times and see what we already have accomplished, we soon realize that new challenges are minor speed bumps along the path to success.


Always try to get better. Among the people I admire most is basketball player Kobe Bryant. He focused his whole life on a lifestyle mindset that he called the "Mamba Mentality," which means to constantly try to be the best version of yourself. It wasn't until I entered the path of Christian discipleship that I started understanding my own personal value and what kind of influence I could have on others by changing my own path. By setting my vision and mission to become the best version of myself, I have found peace as I discovered my strengths and personal value as someone who came from nothing and made a life for myself, my wife and our three wonderful children.


Stay teachable. This last principle is key for those who wish to learn and grow. Take it from motivational speaker Tony Robbins, who says, "Progress equals happiness. While achievements and material things may excite you for the moment, the only thing that's going to make you happy long term is knowing that you're making progress." I always try to recognize what I don't know and strive to learn from people I admire. Even after graduating from dental school and completing my general practice residency, I have come to realize how little I actually know of the vast world of dentistry. That realization has become the primary motivator to continue to educate myself and improve my skills every single day.
Life is difficult. For many of us, it becomes a constant challenge just to get up in the morning and put on our clothes. Realizing that we are not alone in this journey of becoming good clinicians has helped me tremendously as I have struggled with feelings of inadequacy and failure. By using your past mistakes and failures, always striving to improve yourself and staying teachable, you can find happiness and peace in your life. Like many of you, I wear many hats — father, clinician, church member, husband and friend — and I have felt the pain that comes from feeling overwhelmed by inadequacy and failure. But as we chart our progress, we can easily look back and discover how far we have come. By doing so, we can find value in ourselves and inspire others along the way.