Women Dental Practice Owners Are Changing the Face of Dentistry
by

Carrie Pallardy

Oct 18, 2021
In honor of October as National Women's Small Business Month,
AGD Impact
is telling the stories of four women practice owners. There is no single path to a career in dentistry or to practice ownership. These women represent the different personalities and attitudes that are moving the profession forward.
Check out the following snippets from interviews with these inspiring members, then read their full stories in the article.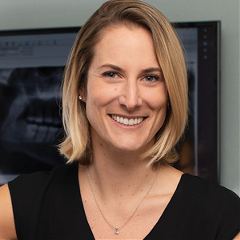 Brittany Bergeron, DDS
Owner of Town Center Cosmetic Dentistry in Towson, Maryland
As the immediate past president and a member of American Association of Women Dentists, Bergeron is able to connect with other women working in dentistry and discuss shared challenges. Sexual harassment in the workplace remains an issue in dentistry, as it is in many other industries. Whether coming from patients or staff members, navigating sexual harassment can be embarrassing and difficult, but nothing will change if nothing is said. Bergeron takes a direct approach. "You have to have a zero-tolerance policy. I have found a lot of times when inappropriate comments are made, it is done in a joking manner or with a smile. Going along with that in a playful tone doesn't address the seriousness of the situation," said Bergeron.
Katie B. Heald, DDS
Owner of Five Aspen Dental Practices in North Carolina
Balancing expectations has no easy answer, and it can engender a lot of doubt. Heald regularly performs complex procedures and is on her way to managing eight offices, yet she has moments where she questions how she managed to get this far. The phrase "fake it until you make it" can sound trite, but exhibiting confidence, even if you don't feel confident, can go a long way. "For young female doctors, this is the best acting job of your life," said Heald. "We all have those off moments where we think, 'I don't even belong here.' You can't dwell on those things. This is a big place where women have earned the right to be."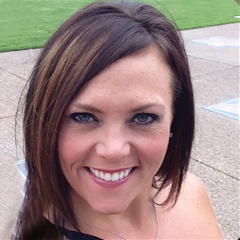 Colleen DeLacy, DDS, FAGD
Owner of Lexington Dental Care and Sandusky Dental Care
Over the course of her career, DeLacy has been vocal about her success and her earned seat at the table. At exhibit halls, DeLacy is frequently assumed to be the spouse or staff of a dentist, a common occurrence for many female dentists. "If you go to these exhibit halls and try to network, no one gives you the time of day because they don't think they are talking to the doctor. I learned that I can't be quiet." She introduces herself as "Dr. DeLacy" and moves forward.
DeLacy advocates for addressing any self-doubt and recognizing the importance of mental health. "We create such negative vortexes in our head that we then live in. As a general group of people, dentists are wound up pretty tight," she said. "Most dentists wouldn't go out and say, 'I am in therapy.' I think it should be part of everyone's life, just like an annual physical exam."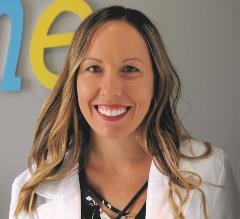 Carly R. Paragas, DDS
Owner of Oak Forest Family Dental in Oak Forest, Illinois
In addition to running her practice, Paragas is married with two daughters. "It takes some serious juggling, and as soon as we think we've got schedules figured it out, things change — for example, the COVID-19 pandemic. But, we know our priorities and values, so we strive to make decisions to maintain balance between those priorities." Paragas has shifted her lunch hour to be able to pick one of her daughters up from preschool and drop her at the babysitter's house. Sometimes, her husband will step in to do mommy-and-me gymnastics. They work together to be flexible, caring for their family and their careers. "I'd rather feed the girls a healthy dinner, but some nights I let them eat Happy Meals in the break room while I catch up on an entire day's worth of clinical notes. I think it's good for my girls to see me working hard at a job I love."
Read the full article in the October issue of
AGD Impact
.