Retaining Your Employees — Even During COVID-19
by

Don Deems, DDS, FAGD, PCC

Aug 9, 2021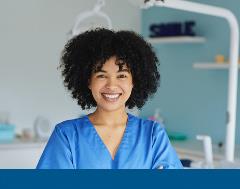 This article is a shortened version of content published in the latest issue of
AGD Impact
. Read the full article.
The pandemic has undoubtedly added stress, anxiety and fear to our days in the office. One of the reasons for increased stress is a decrease in employee retention. Too many employees are leaving dental practices, citing concerns over COVID-19.
While this reason makes sense, are other factors in play? Employee turnover affects the bottom line of every dental practice in significant ways. Besides having to market for, interview, hire and train a new employee, practices experience a loss of production and spend extra time and money on training. There's also no guarantee that your first choice of an employee is going to work out. While there's no way to determine exactly how much losing and rehiring an employee costs, some sources predict it could be about 20% of a midrange position's salary. Costs vary widely from one business to another, underscoring the importance of retaining employees whenever possible.