Diclofenac: A Review for Dentists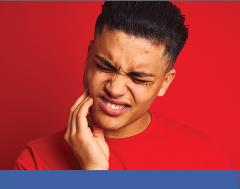 While ibuprofen is the most widely prescribed NSAID in the United States, diclofenac is the most widely prescribed worldwide. Its use in treating mild to moderate dental pain should be of interest to dental providers seeking alternate pain management options for their patients — especially as the opioid crisis continues to trouble the United States.
For a review of diclofenac's pharmacology, evidence-based data, contraindications, adverse effects and more, read the latest Pharmacology column in
General Dentistry
.