Can Social Media Influence Oral Hygiene Habits?
by

AGD Staff

Jan 25, 2021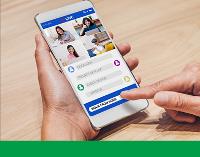 In this study, students aged 10 to 17 years old were split into two groups: one that received conventional oral health education and one that received supplementary education via WhatsApp, an instant messaging platform. Clinical evaluations and survey responses from both groups determined whether social media instruction yielded significant oral health outcomes.
Read the study's findings today
.