How Does Diabetes Affect Dental Practice?
by

AGD Staff

Jun 15, 2020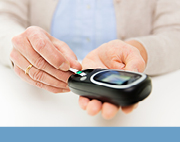 As dental practitioners, what do we know about diabetes? How many patients in our practices have been diagnosed with this disorder? How many are taking insulin or diabetes control medications that could lead to hypoglycemia during treatment?
Read the Public Health column
in the May/June issue of
General Dentistry
, which reviews the challenges of treating patients with diabetes.