Capitol Connection: AGD Supports Paycheck Protection Act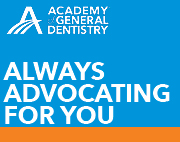 Paycheck Protection Program Flexibility Act Passed by the House
On May 28, 2020, the U.S. House of Representatives passed H.R. 7010, the Paycheck Protection Program Flexibility Act, by a vote of 417-1 conducted via the newly implemented proxy voting system. The legislation is intended to provide Paycheck Protection Program (PPP) loan borrowers with more flexibility over how they use their loans by:
Extending the expense forgiveness period from 8 weeks to 24 weeks.
Reducing the 75% payroll ratio requirement to 60%.
Eliminating two-year loan repayment restrictions for future borrowers.
Allowing payroll tax deferment for PPP recipients.
Extending the June 30 rehiring deadline to Dec. 31, 2020 (with certain exceptions).
The bipartisan bill now heads to the Senate for consideration, which may amend the legislation to include further PPP reforms. An additional change being considered in Senate proposals, such as in Sen. Marco Rubio's S. 3833, is categorizing personal protective equipment (PPE) expenses as a covered expense under PPP loans.
AGD sent a letter endorsing the Paycheck Protection Program Flexibility Act prior to its passage in the House and was recognized by the sponsors, Reps. Dean Phillips (D-MN) and Chip Roy (R-TX), as one of the organizations advocating in support of the bill. AGD also joined members of the Organized Dentistry Coalition (ODC) in letters of support for the House and Senate PPP reform bills.
Impact on General Dentistry: AGD welcomes the passage of H.R. 7010 and will be strongly advocating for its passage in the Senate, along with additional flexibility within PPP loans such as the coverage of PPE costs. PPP loans have been instrumental in providing dental practices with a line of support, and the changes included in H.R. 7010 will ensure PPP loans are more flexible and impactful for program participants.
Bill Introduced to Create Tax Credit for Cleaning and PPE Expenses
A bipartisan bill, the Clean Start: Back to Work Tax Credit Act, was introduced on May 29 by two members of the House Ways and Means Committee, Reps. Darin LaHood (R-IL) and Stephanie Murphy (D-FL). If enacted, the legislation would create a temporary tax credit available for businesses to help offset increased costs of cleaning, disinfection and other protective equipment needed to combat COVID-19.
The tax credit would cover 50% of eligible expenses up to $25,000 per location ($250,000 per business entity) per year. Qualified expenses would need to be incurred before March 31, 2021, and include the costs of:
Industry-recognized training and certification.
Contracting a cleaning company.
Purchasing of necessary cleaning products, tools, machinery, PPE and other sanitary-related equipment needed to help ensure a safe environment.
As stay-at-home restrictions are lifted and businesses reopen, many are likely to incur additional expenses related to proper disinfection and sanitation to ensure workers and the public are protected from exposure to COVID-19.
Impact on General Dentistry: AGD supports the creation of tax credits to help offset added costs dental practices may need to assume in order to protect patients, staff and themselves from COVID-19. Dental practices have a long track record of being at the forefront of infection control measures, and many dentists are substantially investing in equipment and other measures to help combat the spread of COVID-19 in their practices.
CDC Webinar on Dental Settings Guidance
The Centers for Disease Control and Prevention (CDC) hosted a Clinician Outreach and Communication Activity (COCA) webinar on June 3 to discuss its May 19 updated Interim Infection Prevention and Control Guidance for Dental Settings During the COVID-19 Response. The webinar, which is available to view via recording, provides an overview of the updated guidance, including recommendations for resuming non-emergency dental care during the COVID-19 pandemic. Presenters also discussed strategies for dental healthcare facilities to optimize personal protective equipment (PPE).
The webinar is targeted to dentists, dental team members and other clinicians interested in the CDC's guidance on dental care amid the COVID-19 crisis. The presenters include CDC's Division of Oral Health Director, Casey Hannan, Michele Neuburger of CDC's Infection Prevention Control Team for COVID-19 Response, as well as Alberto Garcia, Marie de Perio, and Megan Casey from CDC's Worker Safety Team for COVID-19 Response.
Impact on General Dentistry: AGD is pleased that the CDC is providing a forum for dentists to discuss critical guidance for the delivery of care within the dental setting. With so many states reopening and lifting stay-at-home orders, clear and concise guidance is essential to combatting the spread of COVID-19 and keeping dentists, staff and patients safe.
Pandemic Risk Insurance Legislation Proposed in the House
In light of the systemic challenges businesses have faced related to the business interruption insurance market during the COVID-19 crisis, H.R. 7011, the Pandemic Risk Insurance Act (PRIA) of 2020, was introduced by Rep. Carolyn Maloney on May 26. The legislation creates a Pandemic Risk Reinsurance Program that would establish a system of shared public and private compensation for business interruption losses resulting from future pandemics or public health emergencies. The sponsors have released a section-by-section summary of the bill as well.
PRIA is modeled on the successful Terrorism Risk Insurance Act (TRIA), which has been integral in encouraging insurers to cover acts of terrorism, a similarly difficult-to-insure incident. The Pandemic Risk Reinsurance Program that would be created under H.R. 7011 is also intended to be flexible for insurers to hopefully ensure that policyholders are not burdened by mandatory expenses that will be passed down by their insurance providers.
Many businesses that currently hold business interruption insurance have recently learned that their policies do not cover government-ordered business shutdowns caused by a national emergency or viral pandemics, such as the current COVID-19 crisis. This lack of coverage has had an extremely negative impact on the businesses under the assumption that the insurance policies they have been paying premiums on for years would provide support during this crisis.
Impact on General Dentistry: AGD supports efforts in Congress to reform the business interruption insurance market, such as H.R. 7011. Reforms that build on successful models such as TRIA were specifically requested in an ODC letter led by AGD. AGD will be advocating for these broader reforms to be included in the next COVID-19 relief bill, alongside changes that offer relief to current business interruption insurance policyholders. Many dental practices are still seeing a significant drop in patient volumes and collections for many practices due to the COVID-19 pandemic.
Organized Dentistry Thanks Lawmakers for Supporting Dental Priorities
On May 21, AGD joined a large coalition of national and state dental organizations in an effort led by the ADA to express gratitude to Sen. Ben Cardin (D-MD) and Rep. Nanette Diaz Barragán (D-CA) for advancing a proposal to prioritize dental care in the next COVID-19 relief package.
Several members of Congress are advancing a proposal to temporarily increase the Federal Medical Assistance Percentages (FMAP) to support state Medicaid programs with adult and child dental services. There is also a proposal to create a $75 million public health oral infrastructure fund, which could potentially be used to support PPE and rapid testing kit acquisition by dentists.
Impact on General Dentistry: AGD appreciates the effort to raise awareness regarding the importance of finding solutions to overcome barriers Americans may face in accessing dental care. AGD is hopeful that the provisions these Members of Congress are requesting will be considered and included in future COVID-19 relief legislation.
In the States
AGD has worked diligently with constituencies to help address issues during the COVID-19 emergency. This has included providing resources, creating state-specific action alerts, and helping compose and send letters to government entities that express concerns of general dentists within their state. We are continually monitoring any action by state and territory governments and assisting constituencies as new issues arise or persist.
It is strongly encouraged that AGD members review all advocacy efforts related to COVID-19 that are highlighted on our coronavirus page. Additionally, members should visit the AGD Action Center for access to specific efforts and to take action on pertinent issues.
If you would like more information on legislative matters in your state or are interested in carrying out advocacy efforts on AGD issues, please contact us at advocacy@agd.org or visit the AGD's Advocacy webpage.

---
AGD is advocating for general dentistry and working to respond to member needs throughout the COVID-19 pandemic. You can view all advocacy efforts in relation to the crisis and read about how AGD is taking action on its members' behalf on AGD's COVID-19 Advocacy webpage. Please be sure to visit this page often, in addition to reading our bi-weekly Capitol Connections, as issues are arising and evolving rapidly at this time.
For general COVID-19 resources and information, please visit https://www.agd.org/coronavirus.