Perspectives Changed by COVID-19
by

Gerard Scannell

Jun 1, 2020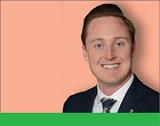 The COVID-19 pandemic will bookmark a certain chapter in our lives, and we will look back and assess how it impacted the world for years to come. It won't be easy to find the good, but we can all try to find positivity where we can. As the Greek philosopher Heraclitus said, the only thing constant in life is change. My experiences in the past few months have influenced a change of perspective, both as a student and as a future dental professional.
Education
Most of you likely attended dental school classes in person. During the pandemic, however, almost every dental school has been virtually broadcasting lectures. What's interesting is that many medical students have been given the option to attend virtual lectures for years, but it was rare in dental schools. Now that I've experienced it, I think more lectures could be presented this way — either as live broadcasts or recorded presentations. Recorded presentations can be viewed at a time that works best for a student and could potentially enable more successful learning. Personally, I retain knowledge better earlier in the day, but some students may learn best after 5 p.m.

On-demand education allows me to pause a recording to conduct research. However, it also allows for more distractions. I miss being in class physically, with fewer distractions and more accountability. At home, you have to rely more on self-discipline to be productive. Ultimately, the best option could be to offer lectures in person and record them, then require students to choose the best way to learn the material.
Finance
My perspective on personal finance has also recently changed, especially as a student with no income. We're all told to have a "rainy day fund" in case of emergencies. COVID-19 is a perfect example of how important that can be. Living mainly on student loans, I budget my expenses based on what I'm provided for the entire semester until the next financial aid cycle. Of course, no one expected for the pandemic to practically shut down the world, but I wasn't financially prepared for any bump in the proverbial economic road. I admit I haven't been living below my means every day while in dental school. I have treated myself to a few too many nicer meals when a portion of my loans should have been saved. I have learned a valuable lesson and will save at least one month's worth of living expenses. It's not much, but it's a start — and better than I've done in the past.
Personal Protective Equipment
The pandemic hasn't changed my views on the importance of personal protective equipment (PPE). Rather, it has reaffirmed the necessity of proper PPE use when treating patients to protect everyone involved from potential pathogens. Because COVID-19 cases are asymptomatic, dental professionals could risk infection if they are not being constantly mindful. I also question now whether we were being more wasteful of PPE than necessary prior to this pandemic — I probably discarded and replaced face masks numerous times each day as a student when it wasn't necessary. Physicians treating coronavirus patients are now wearing one mask for an entire work shift to conserve PPE. The past few months have also made me question whether dentists should be wearing N95 masks more often, if not all the time.
Nature
Finally, my perspective on nature has shifted. I've found it interesting during these times to observe all of the ways in which nature stops for nothing. Even when our economy stops, nature, like time, progresses. This is applicable to anything in nature, but we can all particularly appreciate the progression of diseases of the oral cavity. Just because dental offices were closed doesn't mean caries development slowed or stopped.
For months to come, we will continue to realize new ways this pandemic has affected everyone and everything. The COVID-19 pandemic is such a unique situation for everyone, but it has been nice to see society's appreciation for healthcare workers. My perspective has changed on a few areas, but I still think dentistry is the best profession in the world. Stay safe.
Gerard Scannell is a third-year dental student at Louisiana State University.