Bioactive Garlic Compounds on the Oral Microbiome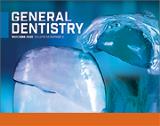 Recently there has been an increased demand for natural remedies for management of dental and oral diseases. The bioactive antimicrobial compounds in garlic (Allium sativum) may provide an alternative to traditional management of oral health maladies. This literature review in General Dentistry summarizes and reviews the evidence regarding potential uses of garlic in dental medicine.
Keywords were searched in the PubMed, Cochrane, and Scopus databases to obtain original research, reviews, and data relating to the influence of garlic on pathogens, inflammation, and oral disease. Garlic derivatives have shown antimicrobial effects against periodontal and carious pathogens, including Porphyromonas gingivalis, Aggregatibacter actinomycetemcomitans, and Streptococcus mutans. Comparisons to sodium hypochlorite and calcium hydroxide treatments yielded significant support for the effectiveness of garlic extract on the management of endodontic infections. The use of garlic for the treatment of oral candidiasis and recurrent aphthous ulcers also exhibited success without the complications associated with traditional therapy. Current promising results and the limitations of the findings warrant supplemental evidence. Researchers should further explore the use of garlic in vivo to further determine its efficacy in treating oral disease. With additional clinical evidence, garlic could satisfy the growing demand for natural remedies. The current evidence for garlic's activity on oral microbes could support clinical trials and opportunities for the development of natural and effective products.

Read the article.