CDC Warns of Counterfeit N95 Masks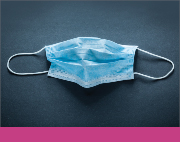 The N95 mask shortage has resulted in a gray market for counterfeit masks. U.S. Customs and Border Protection has identified and seized some shipments, but others are slipping through. The U.S. Centers for Disease Control and Prevention has provided information on how to identify counterfeit masks.
Check out the warning
.