AGDVANTAGE Is Ready to Help During These Unprecedented Times
by

AGD Staff

Apr 27, 2020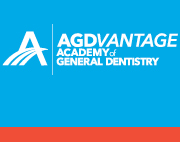 Now may also be the best time to take advantage of their handpiece repair special. As an AGD Member, you receive free second-day shipping from DHPI's distribution centers on stocked product. Stay up to date on the latest trends in dentistry with DHPI's extensive catalog of continuing education. Explore over 928 free on-demand webinars and 381 product tutorials spread across 50 dental categories.
To learn more or place an order, visit DHPI, or call 800.626.2163. Be sure to mention your account number, or, if you have not signed up with AGDVANTAGE, mention your AGD member number to set up an account.
Learn more about AGDVANTAGE.