What's on Your Technology Wish List?
What's on Your Technology Wish List?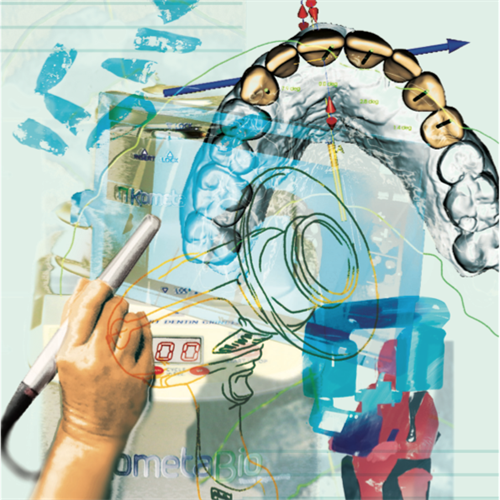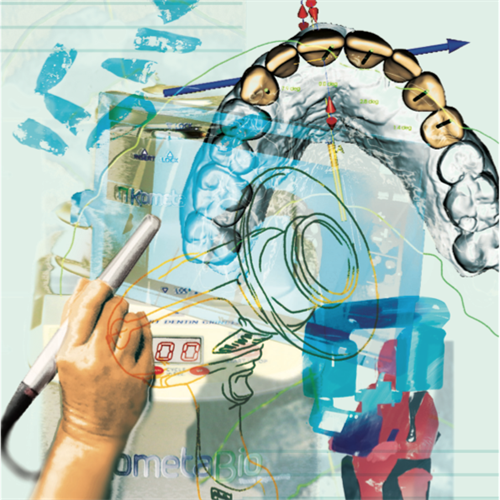 Dentistry is changing so fast. It seems as though every month, there is something new in the marketplace that is supposed to make us work faster or better in providing treatment for our patients. But how do we determine which technology tools are the most effective and profitable to buy? Which items provide an appropriate return on investment? What will benefit our patients the most?
These questions are not so easy to answer. To figure them out, we talk with our peers about the newest and best materials and products on display at dental meetings. Exhibitors allow us to evaluate their wares. Colleagues often tell us that they purchased this or that and how this new purchase has changed the way they practice. As dentists, we love these new gadgets. And oftentimes, patients are drawn to "modern" dental practices that have the latest techniques, instruments or equipment that will make their visits easier, faster and more comfortable.
Because of this, the worst thing we can do is become so enamored with products that we purchase them without considering how (or if) they will improve the patient experience and what our return on investment will be. The most important aspect in this evaluation of new products is to determine the initial cost, the ongoing costs to maintain the tool and how much profit you'll receive from using it. This may equate to cost savings in dentist time, laboratory costs, staff time and efficiency.
Another consideration is the end treatment result. We may feel better about the final restorations or tissue healing. We may feel more confident in our diagnosis and treatment planning. These are valuable issues to be aware of when making a purchase — because the last thing you want is for your shiny, new tool to become an expensive clothes hanger. I am an advocate of making sure that what we buy can be used on a daily basis to make us better practitioners.
Here is a snapshot of technologies that I've seen, in my 32 years of experience, become the new mainstays in the contemporary dental practice.
Crown and Bridge Fabrication
Tools such as CERAC laboratory equipment allow the dentist to fabricate crown and bridgework chairside. The patient doesn't need to wear a transitional appliance and will leave the office with the final restoration. It is an expensive piece of equipment but certainly is valuable when used to its potential. Many are drawn to the imaging systems where digital scanning and milling are done through a cone beam computed tomography (CBCT). High-quality surgical guides and transitional restorations can be fabricated within the office.
Microscopes
The use of microscopes in the endodontist office has become commonplace. They allow for better visualization of the prepared canals. As more generalists are providing endodontic care, we see more microscopes being sold. They work well for close inspection of restorations and crown margins. They allow us to see caries in detail and help us in die trimming.
Lasers
Lasers (light amplification by stimulated emission of radiation) are all the rage and have been used by dentists for a couple of decades. Lasers such as the Erbium, Nd:YAG, diode and CO2 allow us to prepare teeth, reshape gingiva and remove bacteria in our periodontal therapy; complete relatively noninvasive biopsies; retract without using a cord; and incise and uncover our dental implants seamlessly. Diode lasers can even be used in our in-office tooth-whitening procedures. Nd:YAG, diode and CO2 dental lasers are used primarily on soft tissue. Erbium lasers can cut tooth structure and are used to prepare for restorations. These are great time-saving products when used to maximize our efforts. It does take a bit longer for the surgical procedures, but our patients are often more comfortable after treatment. Time is money in our offices, but positive patient perception of technology and postoperative comfort are valuable to a successful practice, too. A content patient is an excellent referral source, and a positive patient experience is worth every dime.
Digital Impressions
Digital impressions can impress our crown, bridge and even denture preparations. They allow for an extremely accurate intraoral image, which can then be electronically sent directly to our dental laboratory, or the restoration can be created right in our offices. When sent to the lab, the turnaround time is fast, about three days or so. This is an impressive technique for our patients, who find this to be "high-tech." There is certainly a learning curve involved in the process, but when done properly, this technology is worthwhile to investigate. Certainly as improvements are made, digital impressions will become the standard technique.
Dental CBCT Analysis
Dental CBCT is probably the newest and greatest asset to the general practice and every dental specialty. It provides superior diagnostic, quality radiographs in three dimensions. The radiation is low-dose. Anatomy is evaluated and better understood. Bone anomalies are better visualized. CBCT analysis has become a standard in endodontics and implant dentistry surgical procedures. We can now visualize our cases before ever touching the patients. Our implants can be virtually placed, and even restoration can be simulated.
Radiographs
We started using the NOMAD™ portable X-ray head in our practice. This is actually a very productive tool. It is a handheld unit that allows us to make our radiographs without repositioning our patients to the head of the mounted wall units. It is effective with sedated patients, in that we do not need to move them around to make a radiograph. It is also less expensive than a wall-mounted unit. Along these lines, digital radiography keeps improving, which indeed makes us better diagnosticians. We can see things we never could before with our digital X-rays. The VELscope® oral cancer screening device is a diagnostic tool that potentially helps us visualize unusual intraoral tissue. Patients appreciate the effort, and this device does allow us to be a bit more cautious in evaluating potential lesions and abnormalities.
Dental Implants
As well-trained general dentists, we are providing many services to our patients, from prosthetics, to endodontics and orthodontics and periodontics, to dental implants. Dental implants have come a long way in protocol and material composition. Our integration successes are remarkable. Important parts of implant dentistry are the techniques of atraumatic extractions and socket preservation and grafting. There are many grafting materials and membranes available for our use today. One exciting technique to create autogenous (from the patient) graft material is the KometaBio tooth/root dentin grinder. Dentin is similar to bone, as far as its chemical and biological composition.1 It is the ultimate scaffold for bone formation. We are now able to simply and cost-effectively take an extracted tooth free of decay and restorations and grind it into particle-size that is easily used in our grafting procedures. No endodontic teeth are used. The material is processed with sodium hydroxide and ethanol and washed with phosphate buffered saline. Our patients' response is always positive because we are using material from their own mouths. This is a safe protocol, effective material and exciting technology.
In Conclusion
There are many other new and dynamic tools available to us as dental practitioners. The challenge is to spend our hard-earned dollars properly. When we can become better diagnosticians and practitioners, technology is valuable and worth the financial investment.
Timothy F. Kosinski, DDS, MAGD, is AGD's associate editor. To comment on this article, email impact@agd.org.
Reference
1. Binderman, I, Hallel, G. et al. "A Novel Procedure to Process Extracted Teeth for Immediate Grafting of Autogenous Dentin." J. Interdiscipl Med Dent Sci, 2014, 2-6. 2014.