2019 Annual Meeting
November 8-10, 2019
Hyatt Regency McCormick Place, Chicago, Illinois
The AGD Annual Meeting focuses on the governance-related aspects of AGD, including officer elections and the House of Delegates. Here, you can find the resources you need to make informed decisions about the AGD 2019 House of Delegates resolutions, as well as materials that can assist you in your role as an AGD leader.
NOTE: AGD will not be printing any documents. For your convenience, AGD has provided complimentary wi-fi in your hotel room. Please download your documents prior to attending the House of Delegates.
Check out photos from the 2019 Annual Meeting
AGD is grateful to the following sponsors of the AGD 2019 Annual Meeting :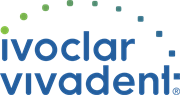 AM Reg
Aug 31, 2017, 11:56 AM
External Link :
https://members.agd.org/_AGD/Events/Event_Display.aspx?EventKey=AM2019
Select a color for this callout :
Blue
Select a layout option :
Image Left Content Right
Registration is now open for the 2019 AGD Annual Meeting. Follow the link below to complete the process.
Related pages :