New Law Requires 8 Hours of Training as Part of DEA Registration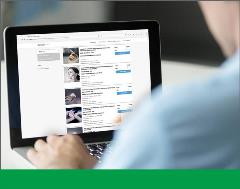 All U.S. Drug Enforcement Administration-registered prescribers (Schedule II, III, IV and/or V) must comply with the Medication Access and Training Expansion (MATE) Act. This new law was included in the omnibus spending bill passed by Congress on Dec. 29, 2022. It requires dentists to complete eight hours of safe prescribing training before renewing or receiving a DEA registration.

Training does not need to be continuous and can be done in a variety of settings, including virtually. New applications and renewals must comply effective June 27, 2023. Exempted from this are new dentists who are less than five years out of dental school.

AGD is trying to work with the DEA and the assistant secretary for mental health and substance abuse to recognize PACE-approved training as satisfying this requirement. AGD is investigating how it can be added as a continuing education provider.

Available Training

Currently, training is only available through organizations listed in the federal statute. Those organizations include:
American Dental Association.
American Association of Oral and Maxillofacial Surgeons.
ADA CERP-recognized providers (i.e., any organization recognized by the Commission for Continuing Education Provider Recognition, or CCEPR).
and/or
American Society of Addiction Medicine.
American Academy of Addiction Psychiatry.
American Medical Association.
American Osteopathic Association.
American Psychiatric Association.
Any organization accredited by the Accreditation Council for Continuing Medical
Education (ACCME).
Any organization accredited by a state medical society accreditor that is recognized by the ACCME or the CCEPR.
Any organization accredited by the American Osteopathic Association to provide continuing education.
Any organization approved by the assistant secretary for mental health and substance abuse, the ACCME, or the CCEPR.
Previous safe prescribing training by one of these providers may satisfy this requirement.

AGD is actively working to provide clarification with the DEA and other regulatory agencies and expand learning opportunities to assist our members.