Aspen Dental Agrees to $3.5 Million Settlement in Massachusetts
by

Jay Fisher, JD

Jan 23, 2023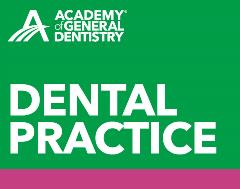 On Jan. 5, the Massachusetts attorney general announced that Aspen Dental agreed to a $3.5 million settlement to end a lawsuit accusing the company of bait-and-switch advertising. Massachusetts asserted that Aspen Dental charged patients for services it advertised as "free" and claimed that it accepted "all" insurance when it does not accept Medicaid.
Under the terms of the settlement, Aspen Dental will have to pay at least $750,000 to patients who paid for new patient exams, radiographs and oral cancer screenings as well as $2.75 million to the state of Massachusetts.
This is not the first time Aspen Dental has been sued by the state of Massachusetts. In 2014, Aspen Dental paid a fine of $220,000 to Massachusetts and at least $770,000 in restitution to first-time customers who were charged for "free" exams and radiographs. Massachusetts also claimed Aspen Dental charged customers months before services were rendered and failed to provide refunds for services not actually provided.
Aspen Dental has had to pay damages to other states as well. In 2015, Aspen Dental paid $450,000 to the state of New York after the attorney general concluded Aspen Dental violated the state's ban on the corporate practice of medicine and fee-splitting.
Also in 2015, the Indiana attorney general and Aspen Dental reached a settlement requiring Aspen Dental to pay $95,000 for false and deceptive advertising of free or discounted denture consultations, dentures, initial exams and radiographs.
In 2010, Aspen Dental agreed to pay $125,000 to patients in Pennsylvania who were misled about discounts, coupons, interest-free financing, free initial exams and free denture consultations.
All dentists need to be aware that false and misleading advertising can lead to legal liability and penalties from your state's dental board.