August Live Webinar Announcement
by

AGD Staff

Jul 31, 2023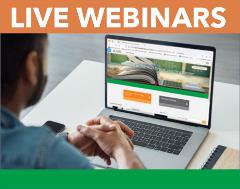 Sign up for AGD's two FREE live webinars in August.
On Aug. 15, "Cone-Beam Computed Tomography — Standard of Care?" will introduce you to the benefits of utilizing a cone-beam computed tomography (CBCT) system in the general dental practice. The speaker will share specific examples where CBCT has benefited her practice and how it integrates with other technology.
The Aug. 29 webinar, "The Good Leasing Guidelines for Dental Offices," will help dentists learn the seven guidelines to help negotiate good dental leases that are critical to establishing stability and creating the long-term value dentists seek for their practices.
Register today
!