The November Issue of AGD Impact Is Also Live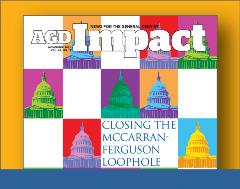 This month,
AGD Impact
details the advocacy efforts that led to the recent partial repeal of the McCarran-Ferguson Act and how this might impact general dentists in the future. Also featured is a guide to purchasing dental operating microscopes and how they can improve your practice. The issue contains two Self-Instruction exercises worth 1 CE credit each.
Read the full issue now
.