Former AGD Editor Recognized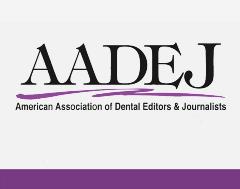 Roger D. Winland, DDS, MS, MAGD, recently received the American Association of Dental Editors and Journalists Distinguished Dental Editor Award. Winland served as AGD editor from 1996 to 2020.
Winland worked with AGD leaders and staff to ensure the organization's publications were of the highest quality. He sought content that supported the needs of his profession and the constantly changing nature of our work. He believed he could serve the organization's mission by ensuring it published relevant articles and cutting-edge research to extend its goal of learning, leadership and knowledge-sharing. He was good with the written word but also in one-on-one settings with corporate leaders, legislators and others in organized dentistry.
Recognizing the importance of print and digital content, Winland helped AGD expand its online presence to engage more general dentists. He recognized the need to use stories and research in new ways as technology evolved. Under his leadership, AGD added new social media channels, blogs, podcasts and digital magazines. He had a relentless focus for new and innovative ways to reach current and potential members through AGD's communication offerings.
Congratulations, Dr. Winland!