Can Smartphones and Tablets Be Used to Detect Caries on Bitewing Radiographs?
by

AGD Staff

Aug 23, 2021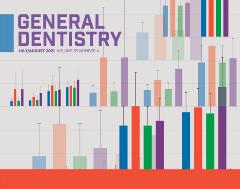 Portable devices and digital imaging are increasingly common in healthcare, with advantages that include the easy exchange of image files and the manipulation of image contrast and size, among others. But can portable devices display radiographic images with a quality comparable to LCD and LED monitors?
In the
latest issue
of
General Dentistry
, learn whether smartphones and tablets can be used to accurately diagnose incipient caries.