Spread the Word About Half-Year Dues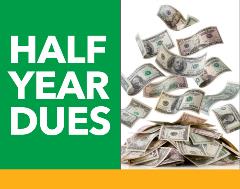 Let colleagues know it's the perfect time to become an AGD member. By joining now, they'll pay only half of 2021 headquarters dues. Plus, you'll both earn $50 in Referral Rewards once they join! Rewards coupons can be used in AGD's Marketplace, and even for the headquarters portion of dues renewal. Our Half-Year Dues promotion runs through Sept. 30.
Submit referrals by completing the
online form
.