Don't Miss Scott Burrows at AGD2021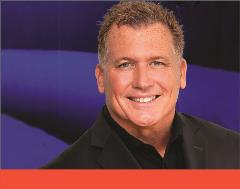 Get inspired by AGD2021 Keynote Speaker Scott Burrows! Burrows brings the concepts of vision, mindset and grit to life. He has overcome two separate catastrophic accidents that forced him to re-evaluate, re-invent and re-ignite his life.
His captivating story
will inspire you to create a mindset of hopefulness and growth.
Register for AGD2021 today
!