Financial Relief Available for Medicaid/CHIP Providers
by

AGD Staff

Jun 15, 2020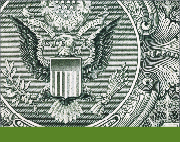 In some good news for dentists, the U.S. Department of Health and Human Services (HHS) has announced targeted financial help for individual providers who participate in Medicaid and the Children's Health Insurance Program (CHIP). AGD, in partnership with the Organized Dentistry Coalition, successfully advocated for inclusion of dentists.
The program is an enhancement of the Provider Relief Fund, which was established as part of the Coronavirus Aid, Relief, and Economic Security (CARES) and Health Care Enhancement acts, with $173 billion allocated by Congress. HHS plans to distribute about $13 billion through the Medicaid/CHIP provider program. Payment is based on a percentage of reported gross revenue from patient care, and data can be submitted through the
Provider Relief Fund Program Portal
. The portal provides detailed instructions for submission.
The program is being administered by UnitedHealth Group and requires that applicants create an Optum ID, verify tax identification information and submit specific documentation of revenues.
AGD recommends that eligible practices act promptly. HHS did not indicate a deadline, but, based on previous deadlines established for provider relief funds, the portal will not be open indefinitely.