CDC COCA Hosts Call On Updated Guidance for Dental Settings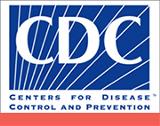 The Center for Disease Control and Prevention (CDC) recently updated the Interim Infection Prevention and Control Guidance for Dental Settings During the COVID-19 Response to include recommendations for resuming non-emergency dental care during the COVID-19 pandemic.
At 1 p.m. CDT on June 3, 2020, CDC will host a Clinician Outreach and Communication Activity (COCA) call to discuss how the updated guidance addresses the unique characteristics of dental settings that warrant specific infection control considerations. The COCA network provides information to clinicians and other healthcare professionals related to emergency preparedness and response and emerging public health threats. During this COCA call, presenters will provide an overview of the updated guidance for dental settings before conducting a Q&A session.

Find out more information.