Academy of General Dentistry names Max G. Moses Executive Director
by

AGD Staff

Dec 22, 2017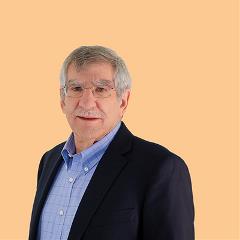 The Academy of General Dentistry has named Max G. Moses, JD, CPA, MBA, as its new executive director. An experienced executive, lawyer and CPA with a strong association management and dental industry background, Moses brings a broad range of skills to this role.
"We are excited to have Max lead the Academy of General Dentistry," said AGD President Manuel A. Cordero, DDS, CPH, MAGD. "Identifying a leader who has familiarity with our industry and the challenges facing the dental profession was a key focus of our search. I feel confident that Max will enable us to build on our reputation of service and support to general dentists as well as grow and expand our membership."
Since 2005, Max has held various positions at the American Academy of Implant Dentistry, including director of communications and marketing and interim director of education. He previously served in other executive director roles, including interim executive director for the Special Care Dentistry Association.
"AGD has a reputation for excellence, and my goal is to support and enhance those values," said Moses. "I look forward to advancing programs and initiatives that help members in their practices and personal lives."
Earlier in Moses' career he held leadership positions for organizations like Commercial Law League of America, Word of Mouth Marketing Association, Inner Voice, and ProSkaters and ProSkating Historical Foundation.
Moses received his law degree from Washburn University in Kansas and his Masters of Business Administration from Keller Graduate School of Management in Chicago.
He is a member of the Association Forum of Chicagoland and previously served on that its board of directors. Moses was also recognized by Association Forum as a Supplier Partner of the Year. He serves on the board of directors for the Windy City Figure Skating Club and has served as a judge for U.S. Figure Skating. He has also authored numerous articles related to association management.
Moses and his wife live in Chicago. His first day with the AGD will be Jan. 2, 2018.