Faculty Advisor of the Year Award
2023 Faculty of the Year Award Winner
Jon M. Dossett, DMD, MAGD, ABGD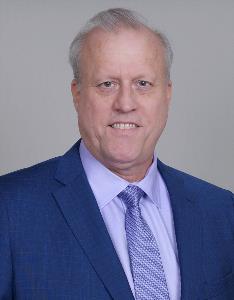 "Dr. Dossett brings a wealth of experience and leadership to the University of Texas Health Science Center at San Antonio Dental School's Student FellowTrack AGD organization. He has a 37-year history of membership and leadership in the AGD. He is very easy to approach about any issues, whether academic, personal, or with our other activities in the profession. I've found him to be an excellent mentor, not just to me and our Student Executive Board, but also to every student seeking his advice. He always attends our Student Executive Board meetings and provides input and guidance where needed, but he also allows us to operate and manage the student organization. I just can't think of a better role model for exceptional leadership." – Adrian Alanis-Stephens
---
Purpose
The Faculty Advisor of the Year Award honors one AGD Student Chapter faculty advisor who provides their AGD Student Chapter with the best overall support and guidance.
Eligibility
All AGD Student Chapter faculty advisors are eligible for this award. The advisor's chapter must be in good standing by having submitted a current Student Chapter Registration/Renewal form by December 31, 2022.
Application
Constituent leaders and/or student leaders may apply for this award on behalf of their student chapter.
Judging
The New Dentist, Resident and Student Committee/Membership Council will judge the entries. The award winner will be recognized at AGD2023.
Award
Winners will receive:
Symbol of recognition
Recognition on the AGD webpage
Up to $500 to be used on one of the following:

Registration and/or travel to the AGD2023
National portion of their membership dues
Membership programming for their AGD Student Chapter

If you have any questions or concerns, please feel free to contact the membership team
at 888.243.7392 or
students@agd.org
.