AGD Seeks to Expand MATE Training Organizations
by

AGD Staff

Jul 24, 2023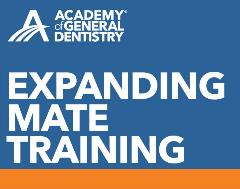 The two sponsors of the Medication Access and Training Expansion (MATE) Act wrote a letter to the Substance Abuse and Mental Health Services Administration asking the agency to use its authority under the act to approve additional organizations to deliver the required opioid CE. AGD was specifically listed in the letter as an interested organization. AGD continues to utilize both regulatory and legislative strategies to have AGD and PACE included as approved providers of MATE-required CE.
During a Committee hearing Rep. Buddy Carter, a sponsor of the MATE Act, referred to the letter to SAMHSA and stated that training provided by the groups mentioned in the letter should be considered compliant with the MATE Act. SAMHSA subsequently rejected the bi-partisan Congressional request.
Read the
Trahan-Carter Letter to SAMHSA Regarding MATE
.