AGD Foundation Auction Items Needed
by

AGD Staff

Jul 17, 2023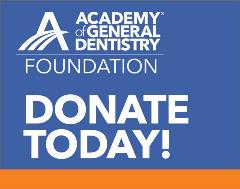 The AGD Foundation is seeking donated auction items for its 2023 Electronic Silent Auction Fundraiser to be held during AGD2023. The fundraiser supports oral and oropharyngeal cancer efforts, including free screenings, awareness programs and educational resources.
Submit your donations today
.
The Foundation has recently unveiled new resources to advance its fight against oral cancer, including its new
website
, the newly launched Oral Cancer Toolkit for patients and dental professionals, an expanded grant program, oral cancer screening opportunities, and communication strategies designed to expand its reach.
AGD2023 attendees should stop by the AGD Foundation booth to take a tour of the Foundation's new website, join the "QR Code Queue" for quick and easy access to downloadable oral cancer flyers, subscribe to the biweekly e-Bulletin, and pose for a selfie with colleagues.
The Foundation is hosting an Oral Cancer Screening event Friday, July 21, from 11 a.m. to 2 p.m. in the main Exhibit Hall. The Foundation thanks all who have agreed to volunteer for this important activity. There are still time slots in need of volunteers. If you are licensed to practice in Nevada, please consider donating an hour of your time to this worthwhile activity. If you're interested, please
contact the Foundation
for more information.