Summertime Savings for New Dentists
by

AGD Staff

Jun 19, 2023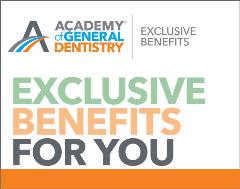 AGD wants to help ease your expenses over the summer through our
Exclusive Benefits
program. These member-only discounts can help you tackle student debt or find online shopping deals. We provide offers for renters, auto and health insurance to give you that extra bit of financial security, as well as complimentary malpractice coverage to protect your future.
Make sure you
check out all the deals
that come with your AGD membership.