Spring into Action with Membership Referrals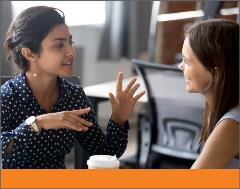 If you haven't already participated in AGD's Referral Rewards program, now is the perfect time to turn over a new leaf.
Invite a colleague to become an AGD member
, and you'll both receive $50 in Referral Rewards coupons once they join. Plus, the more colleagues you get to join, the more rewards you'll earn. Referral Rewards coupons can be used toward your membership renewal, AGD CE and more.
Get started now
.