Exploring the Latest in Oral Pathology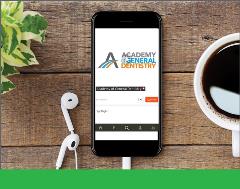 Check out the latest podcast with Wes Blakeslee, DMD, FAGD, as he explores oral pathology with Ashley Clark, DDS. Clark discusses the importance of early diagnosis as well as leukoplakia and squamous cell carcinoma. Blakeslee and Clark also cover why the human papillomavirus vaccine is so important and why general dentists should discuss these important topics with their patients as part of a focus on oral cancer prevention.
Listen to the full episode
.