Join the AGD Foundation Board of Directors
by

AGD Staff

Mar 14, 2022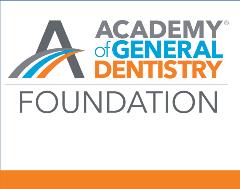 Are you interested in making a difference in AGD by helping general dentists and the patients they serve? Join the AGD Foundation Board of Directors to help support the Foundation's mission of oral/oropharyngeal cancer awareness, prevention and early detection. Qualified candidates are needed for the 2022 2024 term.
To nominate yourself or a colleague, send the nominee's CV, biography, statement of skills and strengths, and how he or she may benefit the AGD Foundation to
agdf@adgcommunications.com
. Please also include a statement from the candidate of willingness to serve. Applications will be accepted through April 15, 2022.