The Importance of Keeping in Touch
by

Kim Wright, DDS, MAGD

Apr 6, 2020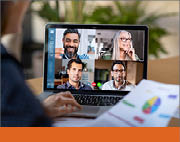 These are trying times. The stress level of our profession is at an all-time high. Some states have already mandated dental office closures, and others will not be far behind. With dentists facing such extreme financial uncertainty in the months ahead, some will respond with determination and vigor, while others will feel anxiety and defeat. We must come together as a professional community to help everyone get through this.
To do so, I challenge each and every dentist to reach out to another dental professional and see how they are doing. The dentist across the street should no longer be thought of as a competitor, but rather as your colleague. Reach out, and ask how they are and what they are doing to get through this crisis. Offer to listen or help. This new acquaintance may have ideas you haven't yet considered. If you are feeling overwhelmed, reach out to someone — anyone — for help.
We are all in this together, and we want to make sure that every dentist makes it through to the other side of this disaster with their health intact. Every day, I have been going through my contact list and texting a few dentists whom I may not regularly contact to check in. That simple gesture can help someone get through a tough moment.
Stay safe, and stay connected, as this crisis too shall pass. Let's make sure we all come out on the other side together.
Kim Wright, DDS, MAGD, is a general dentist from Portland, Oregon. She is also a member of the AGD Dental Education Council.