AGD Celebrates Life of Roger Winland, DDS, MS, MAGD
by

AGD Staff

Aug 16, 2022
The Academy of General Dentistry (AGD) announced the passing of its longtime editor Roger Winland, DDS, MS, MAGD, who died on Saturday, Aug. 13. Winland, a general dentist from Athens, Ohio, had been AGD editor for 24 years and, before that, served as editor of the Ohio AGD newsletter, The Family Dentist, for 12 years. He retired from his role as AGD editor in 2020.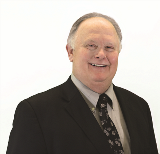 During his tenure as editor, Winland reviewed thousands of technical, clinical and research reports and findings, as well as case reports and columns that ran in AGD's peer-reviewed journal, General Dentistry. He also guided the content of AGD Impact, striving to make sure AGD published news and stories relevant to the profession. He was committed to editorial excellence in AGD publications and other news sources and was a vibrant leader of the AGD Communications Council.
A gifted writer, Winland was well known for publishing more than 400 editorials during his term as editor. These brief introductions to each issue of AGD Impact and General Dentistry offered insights on a variety of topics, including wellness, dentistry, mentorship, family and service. Reading his perspectives became a treasured tradition for members, who often wrote to the publications to convey how much they valued his writing and how his messages resonated.
"We lost one of AGD's greatest contributors," said Gerald Botko, DMD, MAGD, AGD president. "Roger was truly committed to serving AGD by using content and information to raise the profile of general dentistry, create expanded learning opportunities and highlight evolving areas in our profession. We will be forever grateful for his innumerous contributions. But, most importantly, we will miss our dear friend."
An AGD member since 1975, Winland also served as a member of the Communications Council, Legislative & Governmental Affairs Council and chair of the former Self-Assessment Committee. He also is a former president of the Ohio AGD and the Hocking Valley Dental Society. Seeing opportunity in collaboration, Winland directed joint issues of General Dentistry with the American Academy of Cosmetic Dentistry, Academy of Laser Dentistry, American Association of Endodontists, American College of Prosthodontists and American Association of Oral and Maxillofacial Surgeons.
Winland was a graduate of The Ohio State University College of Dentistry. He received his Fellowship (1984) and Mastership (1991) from AGD. He was also a fellow of the International College of Dentistry, the Academy of Dentistry International and the American College of Dentists. Winland served as a delegate for the Ohio Dental Association and was a member of the Ohio Dental Association Task Force on Managed Care.
Winland was in private practice in Athens, Ohio. He is survived by his wife Debra, children and grandchildren.

See obituary for more information.