AGD2018 Dentsply Sirona's "The 360 Team Experience"
by AGD Staff
Sep 18, 2017, 11:40 AM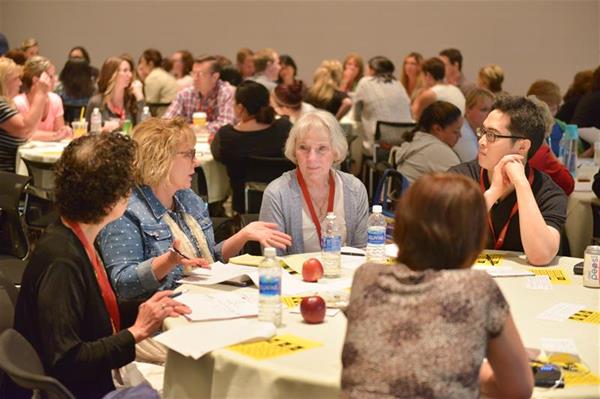 We have all heard the clichés, "You are only as strong as your weakest link," or "There is no 'I' in team". As corny as these sayings may be, they could not be truer.
When you think of successful businesses, such as Apple, Facebook and Microsoft, I'm sure the names that come to mind are Steve Jobs, Mark Zuckerberg or Bill Gates. While those three are innovators who created the companies, not a single one of those businesses would be as successful as they are today if it wasn't for their team.
A strong team doesn't form overnight. It takes patience, practice and the commitment from each individual to want to become better.
AGD understands the importance of this. That is why this year at the AGD2018, we will be hosting Dentsply Sirona's "360 Team Experience," which will provide role-specific breakout sessions, but more importantly, team learning opportunities. The entire office team (dentists, hygienists, assistants and the business team) will be working together to accomplish the primary goal; to create "The Ultimate Patient Experience".
Last year at AGD2017, one of our members recognized how valuable it was to bring his team with him.
"In the past it used to be more [about] myself and I thought 'I want to become a better dentist'. But in the process, I also learned that it is not only about me, it is about my team. This is a new experience, bringing the whole team together and letting them know, 'Hey, Check this out guys. This is awesome. WE can be awesome.'" – Luis Quiros, DDS, FAGD, Member since 2011.
Come immerse yourself and your team in "The 360 Team Experience". You and your team will be empowered to recognize the individual strengths of each member and how those strengths can be leveraged to provide the best experiences for your clients.
Sponsored by Dentsply Sirona Academy