The mission of the AGD Foundation, the philanthropic arm of AGD, is to passionately support the efforts of the general dentist toward improving the oral health of the public. The AGD Foundation has committed to focus its community outreach on oral cancer awareness, risk factor prevention and the importance of early diagnosis by trained general dentists.
AGD Foundation Silent Auction Fundraiser
The AGD Foundation will be holding its annual Silent Auction Fundraiser during AGD2020 Virtual. Don't miss this opportunity to purchase items for your home or office, all while supporting oral cancer awareness. The electronic format, provided by GiveSmart, allows participants to bid using their electronic devices. Use your smartphone, iPad or laptop to bid on state-of-the-art dental equipment, dental supplies and more. This is not an app, so you don't have to download anything to your device. Proceeds will benefit the AGD Foundation Grant Program, which offers support to AGD constituencies and nonprofit organizations that raise awareness of oral cancer.
Auction bidding will open Monday, July 13 at 9 a.m., and will close Saturday, July 18, at 7 p.m. CDT. If you don't see anything in the auction that catches your eye, you can still support AGD Foundation oral cancer awareness initiatives by making a U.S. tax-deductible donation via the auction website.
Look for auction bidding details in the July 13 issue of "This Week at AGD." For more information, email foundation@agd.org.
AGD Foundation Annual Donors List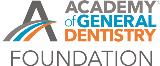 The AGD Foundation is grateful for the following corporate donors for their support.