AGD2019 at the Mohegan Sun will explore revolutionary changes in dentistry with a comprehensive schedule of participation courses and lectures on the hottest topics.
Highlights:
Live Operatory
Sponsored by Blue Sky Bio, Biolase, Convergent, Dentsply Sirona and Planmeca.

Observe a live-patient, lectured procedure for doctors who would like to enhance their practice, featuring the latest technology, equipment and instruments used in a dental practice.
Blended Learning Sessions

Maximize your hands-on learning time at AGD2019 by taking the lecture portion of select courses as a live or on-demand webinar prior to the meeting.
Two-Day Anesthesia and Sedation Program
Presented by Kevin Croft, DDS, James Tom, DDS, MS, and Josh Jackstien, DMD, in collaboration with the American Society of Dentist Anesthesiologists, this two-day program includes a hands-on and live-patient component addressing the change in anesthesia/sedation guidelines.
One-hour lectures

One-hour lectures separate longer topics into three courses, allowing you to customize your education schedule. This new format launched at AGD2017 and quickly became some of the most popular CE sessions at the meeting.
CE Bundle Packages
With one click, register for clinical education credits by choosing one of our many CE bundles. The featured two-day programs allow participants to earn up to 12 participation hours.

Check out the Schedule-at-a-Glance for quick reference to AGD2019 education, activities and entertainment.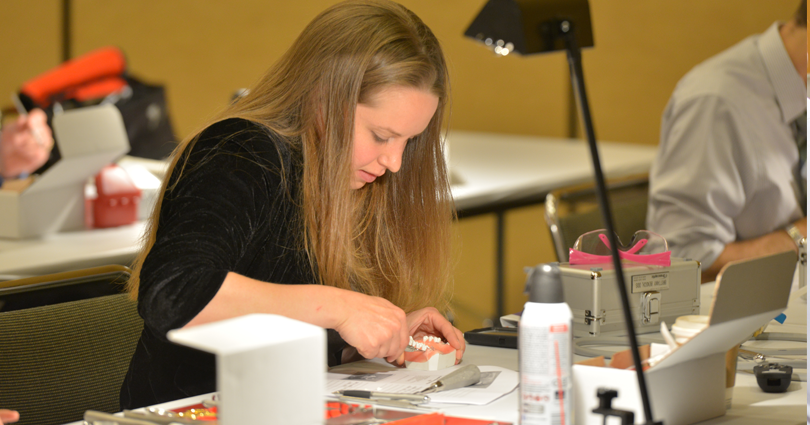 Check out all the information on AGD2019:
And information about other upcoming meetings.