AGD2020 e-Posters
by AGD Staff
Feb 21, 2020, 14:30 PM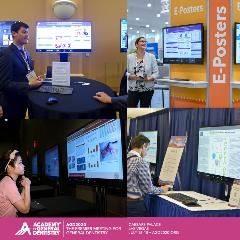 The AGD2020 Scientific e-Poster Session provides a platform for clinical or basic research to be presented by current students, residents, or recent graduates of U.S. or Canadian dental programs.
Thirty finalists will be selected from all submitted abstracts to present their e-Posters to AGD Scientific Meetings Council (SMC) members at AGD2020 in Las Vegas on Wednesday, July 15 at 10 a.m. – 3 p.m. The top three place winners will be awarded prizes on stage at the start of the AGD2020 Keynote Address on July 16, at 4:30 p.m.
Presenters will receive 1 (one) complimentary registration pass as an e-Poster presenter for AGD2020 and 2 complimentary guest passes for the Keynote Address ONLY to share with family, friends or colleagues.
Abstracts can be submitted via the
AGD e-abstract submission site
until 11:59 p.m. on March 16, 2020.
Prizes will be awarded to the top three e-Posters!
1st place: $1,000
2nd place: $500
3rd place: $250
All dental topics and presentations are welcome, even if they have been presented at another meeting.
For more information about the AGD2020 Scientific e-Poster Session, contact the AGD Education Department at
s
cientificsession@agd.org
or 888.AGD.DENT.