AGD2019 Keynote Address: Henry C. Lee, PhD
by AGD Staff
Jun 7, 2019, 10:27 AM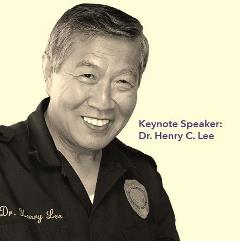 You may have heard of the O.J. Simpson trial which O.J. was arrested and charged with the murder of his ex-wife, Nicole Brown Simpson, and her friend, Ron Goldman. Or more recently, you may have watched The Staircase miniseries on Netflix, detailing Michael Peterson's wife's death by falling down the stairs in their home. What do these two cases have in common? Henry Lee, Phd, figured prominently in both.

Henry Lee, PhD has worked on some for the highest profile cases in recent history. During his nearly 60-year career, Lee has worked to elevate the field of forensic science to one anchored in sound scientific research and the latest technological advances. He is currently director of the Forensic Research and Training Center at the Henry C. Lee Institute of Forensic Science at the University of New Haven.

Do you want to be inspired to go beyond your self-imposed limitations? Do you wish to learn more about forensic dentistry? Dr. Lee will be presenting the keynote address, "Forensic Dentistry: The Criminal Investigation," at AGD2019 on Thursday, July 18, 7:30-8:50 a.m. He plans to share with attendees details about his experiences and encourage them to never let anyone impose limitations on what they can achieve.

He will also be presenting two other courses on July 18:
TLHL1B: New Technology in Human Identification (Lecture), 10 a.m. to noon
TWHL2: Wine Down with Dr. Lee: Forensic Dentistry, 5-6 p.m.
Be sure to register for these courses to guarantee your spot. Not registered for AGD2019? Don't miss out and register today!