Learn From Your Peers
by AGD Staff
Apr 16, 2019, 11:15 AM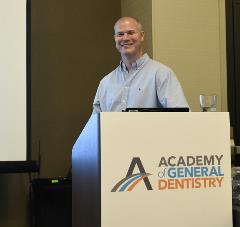 Are you interested in learning how to give more value to your practice and serve your patients in a better way? If so, check out our Emerging Speakers and Dental Pearls courses that have just been added to the course schedule page!
"Emerging Speakers" are 50-minute lectures on clinical topics in any discipline presented in a symposium-style format by AGD members who are new to presenting. Speakers will discuss vital information to equip peers and colleagues to handle obstacles they might face in their practice.
"Dental Pearls" are 10-15 minute case study presentations that pack a powerful punch within a short period of time. Listen as AGD Fellows and Masters present valuable insights on clinical cases and share firsthand knowledge of what it takes to achieve the AGD Fellowship Award (FAGD) and Mastership Award (MAGD).
Each segment will conclude with a Q&A session where you can ask questions to gain more personal insight into each topic. All attendees are sure to leave with valuable information that will positively impact their careers and practices.
The Scientific Session has always been the best place for our members to share their knowledge and unique experiences with like-minded peers in an environment that is conducive to learning. Don't miss out on a chance to learn from your peers and
register today!