The New Orleans Visitor's Guide to the City!
by AGD Staff
Oct 26, 2017, 15:18 PM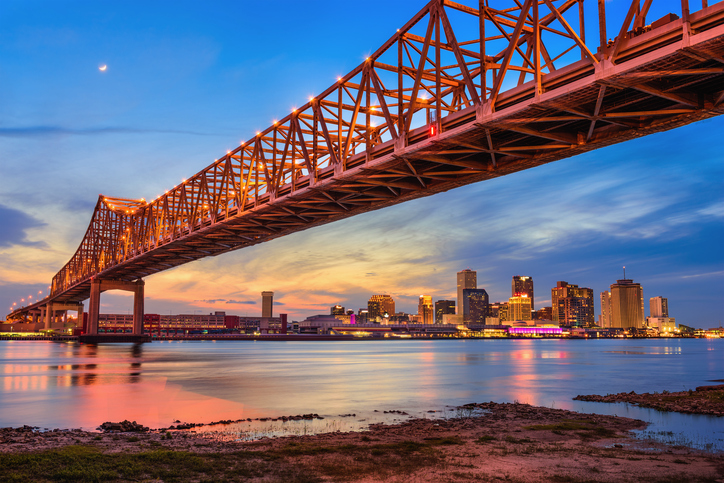 It will be an exciting time to visit New Orleans in 2018, as the city will be celebrating its tercentennial (300th Anniversary). The streets will have an extra buzz in a city overflowing with culture, history, art, science, food… You name it! Whether it's sightseeing, shopping, museums or something different, New Orleans has something for everyone.
For those who are passionate about history and art:
National World War II Museum
New Orleans Museum of Art
Louisiana Children's Museum
For animal lovers:
Aquarium of the Americas
Audubon Butterfly Garden and Insectarium
New Orleans Zoo
For shoppers:
Antique shops on Royal Street
Farmer's Market on the weekends
For foodies:
WONDERFUL restaurants throughout the city (Check out some great gumbo places here)
Steamboat Natchez dinner cruise
Ferry Ride to Algiers Point, quaint restaurants
Southern Food and Beverage Museum
For sightseers:
Street Car Ride through the Garden District, beautiful mansions, passing Loyola and Tulane Universities
Swamp tours, airboat rides
Cemetery Tours
French Quarter Tours
New Orleans Lakefront
5 Historic Neighborhoods in New Orleans
Looking for something a little different?
Charter Fishing
NOLA Motorsports Park
Harrah's Casino
Whatever it is you are looking for, New Orleans has it. Register today for the AGD2018 and start planning your trip now!