Don't Miss The Massachusetts AGD, in collaboration with AGD Region 1, Speaker Series
Infection Control, Pain Management, Risk Management Seminar
Join AGD!
Becoming a member of AGD and your local constituent is one of the most beneficial decisions you can make for enriching your career and enhancing the profession. JOIN AGD TODAY!
Speaker Series
Check out the latest webinars brought to you by Massachusetts AGD in collaboration with AGD Region 1. View full listing
Massachusetts Academy of General Dentistry
The Massachusetts Academy of General Dentistry is a professional association representing general dentists within our state. We are dedicated to providing resources for continuing dental education to our members and to improving patient care through lifelong service and learning. That dedication is supported by the programs and events that assist AGD members to achieve their professional goals, with our main focus in advocacy.

Massachusetts AGD News/Events
AGD News/Events
Unable to Make It to Orlando for AGD2022?
by

AGD Staff

May 16, 2022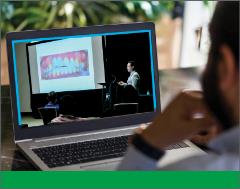 The AGD2022 Virtual Package will allow you to earn up to 24 credit hours across eight lectures that will be livestreamed directly from AGD2022, July 27–30. The virtual package also includes a livestream of Walter Bond's keynote address.
Learn more
.