The June Issue of AGD Impact Is Live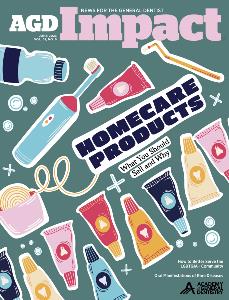 The June issue of
AGD Impact
is now live! In it, you can learn about how to set up a homecare product sales program and how to make your practice more inclusive for LGBTQIA+ patients. Another feature story examines how to spot potential undiagnosed rare diseases in your patients as well as work with established care providers and plans for patients who already have diagnoses.
Learn more in the latest issue of
AGD Impact
.
Enjoy a new way to stay up to date on the latest news and developments in the profession with an upgraded online AGD Impact experience.