Announcing the 2022 Dr. Thaddeus V. Weclew Award Recipients
by

AGD Staff

Aug 15, 2022
The prestigious Dr. Thaddeus V. Weclew Award is given to an individual who has made outstanding contributions to the art and science of dentistry or who has enhanced the principles and goals of AGD and made exceptional efforts in promoting these ideals. Named for the founding father of AGD, the Dr. Thaddeus V. Weclew Award is presented annually to a dedicated educator who embodies the spirit of comprehensive dental care. This recipient is a professional role model whose activities exemplify a commitment to the profession of dentistry and the principles and goals of AGD.
Richard D. Knowlton Jr., DMD, MAGD, FASD (1956–2020)
Richard D. Knowlton Jr., DMD, MAGD, FASD, was a longtime member and leader of AGD. At the time of his passing in March 2020 at the age of 63, Knowlton was chair of the AGD Dental Education Council, a member of the Investment Council and contributor to many other areas.
A general dentist in private practice in Elizabethtown, Pennsylvania, Knowlton was also one of the lead dental consultants for the United States Olympic Committee, serving as the 2016 team dentist for the U.S. Olympic Field Hockey team. He was the team dentist for several college sports teams and was affiliated with minor league ice hockey team the Hershey Bears and minor league football team the Central Penn Piranhas.
Knowlton served a six-year term as AGD trustee for Region 3 and as a delegate or alternate to the House of Delegates for many years. He was an active member of the Pennsylvania AGD since 1995 and also served as its president. He served as a MasterTrack and FellowTrack program coordinator and was co-director of PEAK Continuing Education.
Knowlton achieved AGD Mastership. In addition, he was awarded AGD's Lifelong Learning and Service Recognition in 2007 for his ongoing continuing education and service to the profession, his patients and his community. He received his bachelor's degree from Penn State University in 1979 and his doctor of dental medicine from Temple University in 1983. He also received fellowship in the Academy of Dentistry International in 2007. Knowlton was a member of the American Dental Association, American Academy of Periodontology and Academy for Sports Dentistry.
In the words of his nominator, Leigh Jacopetti-Kondraski, DMD, "Dr. Rick Knowlton embodied everything that AGD and Pennsylvania AGD should be about. The pride that he took not only to practice at the highest level but also his selfless pride in his colleagues' abilities to do so, combined with his time commitment to AGD, truly speaks to his dedication to provide the highest quality dentistry. His legacy will be the improved oral health of the people he served and the optimal practice capabilities of his colleagues."
Brian L. Mealey, DDS, MS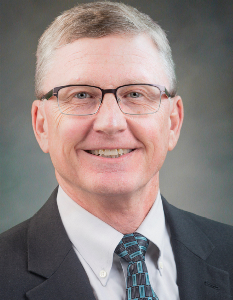 Brian L. Mealey, DDS, MS, is a clinical professor in the department of periodontics at the University of Texas (UT) Health School of Dentistry in San Antonio, Texas. He was the graduate program director in periodontics for over 15 years, and, before that, he served 21 years in the U.S. Air Force as both a general dentist and a periodontist. He was the chair of the department of periodontics at Wilford Hall Medical Center in San Antonio and the program director of the Air Force Periodontics Residency. Mealey is a diplomate of the American Board of Periodontology and a former director of the board and former trustee of the American Academy of Periodontology (AAP). He is a fellow of the International College of Dentists. He is co-editor and author of two textbooks in periodontics and has published 30 textbook chapters and over 100 articles in the scientific literature.
Mealey has devoted his dental career to the tasks of learning and teaching, and he continues to maintain an active clinical practice in periodontics and implantology. He is the recipient of the 2021 UT Health San Antonio Presidential Teaching Excellence Award, the 2019 AAP Distinguished Service Award, the 2018 AAP Outstanding Educator Award, the 2017 UT Regents' Outstanding Teaching Award, and the 2012 William J. Gies Periodontology Award, among others.
According to his nominator, Edward T. Lawler, DDS, MPH, MBA, MAGD, FICOI, Mealey "considers the general dentist to be the captain of the ship in patient treatment. [He] teaches periodontics residents how to interact with referring general dentists in his practice management course and in direct clinical instruction. [He] developed referral relationships with over 50 private practice general dentists in the San Antonio area, resulting in a steady stream of patient referrals into our periodontics residency. This has provided residents with unique opportunities to work with real-world private practice general dentists. His aim is for his residents to learn proper communication skills for healthy referral patterns."