The Food and Drug Administration (FDA) Recalls Paroex Chlorhexidine Gluconate Oral Rinse USP, 0.12% by Sunstar Americas
by

AGD Staff

Jan 11, 2021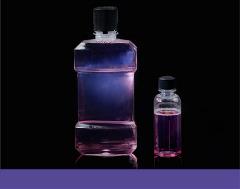 The Food and Drug Administration (FDA) announced last week that Paroex Chlorhexidine Gluconate Oral Rinse USP, 0.12% by Sunstar Americas has been recalled due to microbial contamination.

Sunstar Americas is recalling Paroex Chlorhexidine Gluconate Oral Rinse USP, 0.12% products bearing an expiration date from Dec. 31, 2020, through Sept. 30, 2022. This product may be contaminated with the bacteria Burkholderia lata. This is an expansion of the recall first announced on Oct. 27, 2020.

Use of the defective product in an immunocompetent host may result in oral and, potentially, systemic infections requiring antibacterial therapy. In the most at-risk populations, use of the defective product may result in life-threatening infections such as pneumonia and bacteremia.

As of Dec. 28, 2020, 29 adverse events have been reported to Sunstar Americas related to this recall. Affected patients tested positive for Burkholderia lata infections, typically found in sputum cultures while under treatment for other serious medical conditions. Use of the contaminated product on patients with preexisting respiratory conditions, including those infected with COVID-19, is particularly unsafe.

For product pictures and more information about this recall, click on the link to recall notice here or below.

Background
The prescription oral rinse product, available through healthcare professionals only, is indicated for use as part of a professional program for the treatment of gingivitis.

Recommendation
The FDA recommends that dentists, patients, pharmacies and healthcare facilities in possession of these products should stop using and dispensing immediately. Consumers should contact their dentist or healthcare provider if they have experienced any problems that may be related to using this drug product.

MedWatch
Dentists, healthcare professionals and patients are encouraged to report adverse events or side effects related to the use of these products to the FDA's MedWatch Safety Information and Adverse Event Reporting Program:
View the full FDA recall notice here.