General Dentistry is the award-winning, peer-reviewed journal of the Academy of General Dentistry. Published bimonthly, General Dentistry features clinical articles spanning the breadth of topics relevant to general dentists, including unique diagnostic case reports, novel solutions to common treatment dilemmas, evidence-based best practices, and the science to help you choose the best materials, technology and procedures for your patients and your practice.



Table of Contents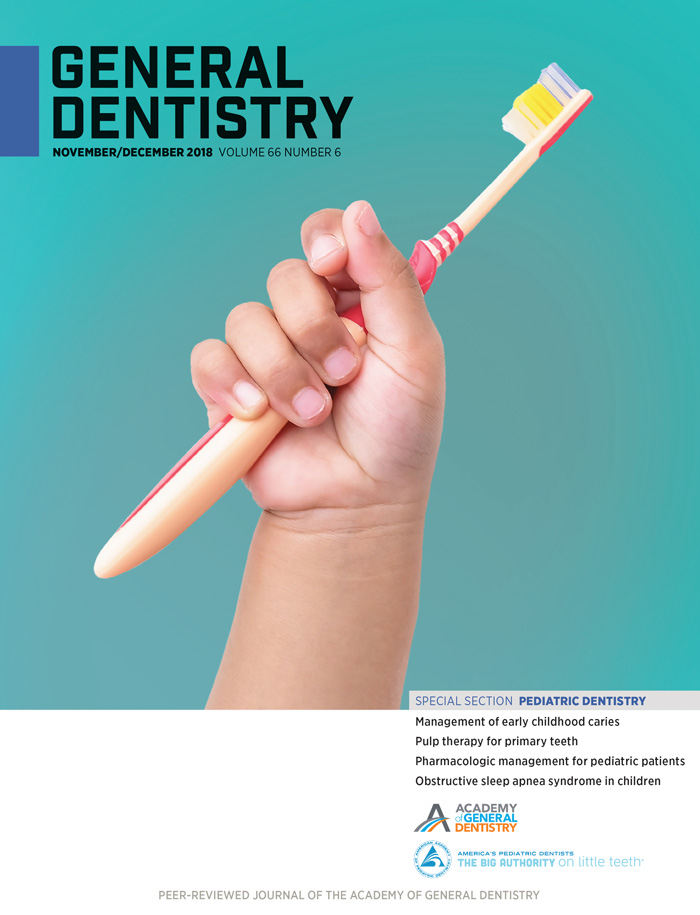 November/December 2018
Contact General Dentistry
Jun 1, 2017, 14:25 PM
Headline :
Contact General Dentistry
External Link :
Button Text :
Contact General Dentistry
Select a color for this callout :
Green Blue
Select a layout option :
Content Left Image Right
Do you have questions about submitting an article or comments about something you've read in General Dentistry? Contact us at generaldentistry@agd.org.
Related pages :