AGD 2020 Fellows and Masters Named
Congratulations to the 2020 Fellows, Masters and LLSR Recipients
Join AGD!
Becoming a member of AGD and your local constituent is one of the most beneficial decisions you can make for enriching your career and enhancing the profession. JOIN AGD TODAY!
Montana Academy of General Dentistry
The Montana Academy of General Dentistry is a professional association representing general dentists within our state. We are dedicated to providing resources for continuing dental education to our members and to improving patient care through lifelong service and learning. That dedication is supported by the programs and events that assist AGD members to achieve their professional goals, with our main focus in advocacy.
Montana AGD News/Events
AGD News/Events
AGD Launches New Student Membership Recruitment Programs
by

AGD Staff

Sep 18, 2023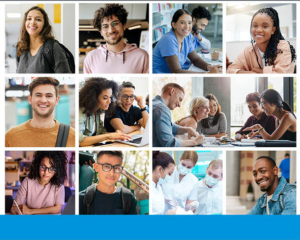 It's a back-to-school student recruit-a-palooza as AGD kicks off the academic year with new programs to stimulate student membership. A new multiyear student membership deal lets students purchase all four years of membership at once for a 20% discount. With AGD BonusBucks, a reimagined student membership referral program, student chapters can qualify for funds that can be used for chapter activities when new members join AGD. Students can also join AGD now for 2024 and get the rest of 2023 free.
Learn more
.